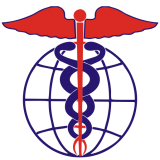 ---
In haemodialysis your blood flows out of your body, round a dialysis machine and through a dialyser. The dialyser cleans your blood of waste products and then it is returned to your body. The haemodialysis process replaces the cleaning function normally carried out by healthy kidneys. It usually has to be done three times a week on alternate days.
Is there any surgery involved?
You will need a small operation to create a fistula or to insert a dialysis line. A fistula is where an artery is joined to a vein so that the vein enlarges. This enables needles to be inserted into your bloodstream for haemodialysis.
If you need dialysis before your fistula is ready, you will need a dialysis line. This is a small plastic tube put into a large vein in your neck.
How does haemodialysis work?
The tubes on the dialysis machine will be attached to your fistula or dialysis line. The tubes will be used to take blood from your body. Your blood is circulated around the dialysis machine via the pump. It then goes through the dialyser where it is cleaned. The tubes then carry the cleaned blood back into your body. Only a small amount of your blood is out of your body at any one time.
How long does it take?
It takes about 30 minutes to connect you to the dialysis machine and about 30 minutes to disconnect you at the end. You will usually dialyse for about four hours, three times a week on alternate days. Dialysis will be prescribed by your doctor according to your needs.
What can I eat and drink if I choose haemodialysis?
There is some dietary and fluid advice to follow to stop too many toxins and excess fluid from building up in your blood. The staff will advise you when you start treatment.
---