The Wonders Of The Garden Egg Plant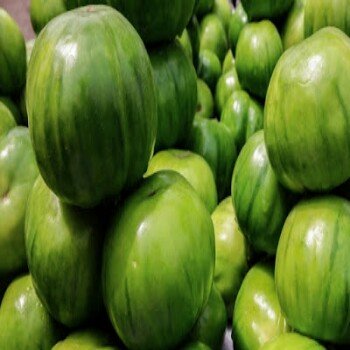 The garden egg, also known as the Tegg plant is a popular and affordable fruit in Nigeria that is easily accessible to all. Solanum melongena or garden egg as we know it is a member of the aubergine family and comes in different colours but basically have the same texture.
They may be eaten raw or in sauces and stews. I have often wondered if the egg plant was a fruit or a vegetable but I came to a conclusion that it's a fruit since its seed are found inside its fleshy body. Being curious about its benefits, I made a research on the fruit and was amazed at its Health Nuggets numerous benefits to the body. One of its benefits is its ability to relieve digestive problems and aid speedy digestion due to its high fibre content.
Studies have shown that garden eggs are very effective in blood cholesterol reduction and combat heart problems. The fruit aids weight reduction and prevents poor vision which is one of the symptoms of glaucoma. It is low in sodium, high in potassium, low in calories and very rich in dietary fibre. Its high potassium content helps in maintaining the function of the heart and regulating blood pressure while its high fibre content aids digestion and relieves constipation.
It also possesses ulcer preventive properties, making it a cheap source of natural anti-ulcer remedy. The Plant is very rich in nutrients, helps in boosting the immune system, strengthens body tissues, helps to enhance free circulation of blood and is a fruit that diabetics should cherish. The leaf of the egg plant is a very nutritious vegetable and can be used for relief of toothache and also as a snake bite remedy.
Are you having problems with digestion? Reach out for some egg plants to relieve the digestive problems. Are you trying to reduce your weight? Substitute that chocolate bar with an egg plant and eat your way to good health. Natural remedies from plants are a gift from God and leave no side effects unlike their chemical counterparts, that's why there is a reassuring feeling when its applied. As the saying goes 'you are what you eat'. When next you see a garden egg seller, do not hesitate to purchase the fruit and load yourself with its abundant nutrients.
I will like to hear from you. If you have had a positive result from using garden egg. Please email ayo.faleye@meridianhospitals.net or if you have a recipe for cooking garden egg into healthy meal.. we will also love to hear from you.